RALPH R. BRAITHWAITE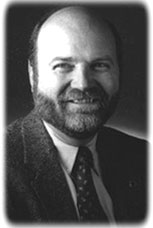 Ralph is a principal with The Limitless Consulting Group. This organization focuses on organizational consulting and training to help individuals and teams in organizations (both profit and not-for-profit) improve their effectiveness. Consulting activities include working with organizations on strategic plans, assessing the organizational structure, conducting surveys to measure areas like morale and attitudes, and evaluating various processes within the organization. Training programs include managerial skills, team building, staffing and interviewing skills, performance appraisal, presentation skills, strategic planning, problem solving and decision making, train the trainer, project management, stress management, and time management. They use the Managing for Success® assessment instrument that measures behaviors (not personality or intelligence) and is used to improve individual and organizational effectiveness and to improve the staffing process.
As an Adjunct Faculty Member at the University of Hartford for over 20 years, he teaches graduate and undergraduate level courses in management, organizational behavior, ethics, entrepreneurship, career management, managerial skills, workplace diversity, industrial/organizational psychology, personnel psychology, training and development, and human resource management. He also teaches on-line and distance learning courses in Small Business Management, Group and Organizational Dynamics and Human Resource Management for Charter Oak State College. Additional teaching assignments include the Executive MBA program at the University of Connecticut, graduate level courses at the University of New Haven, and Saint Joseph College. In addition, he has taught a couple of Internet-based courses on team building and creative problem solving for Northern Colorado University.Ralph is a certified associate with Lee Hecht Harrison, an international outplacement and career consulting and transition organization. He trains programs in career transition, career management and decision-making, pre-retirement planning, moving forward with change, and developing resilience, and provides one-to-one career consultation for a variety of clients.Previously, he was a Group Chair with TEC – The Executive Committee, an international organization of over 3,500 presidents and chief executives who work together in small groups to make their respective organizations more effective and efficient. He was primarily responsible for the facilitation, coaching, and guidance of two groups of presidents from diverse, small to medium sized companies.Earlier in his career, Ralph spent over seven years in the executive search business and over three years in corporate training at a major insurance company.
He has an MBA in Organizational Behavior from the University of Hartford, and an MS and BA from Central Connecticut State University. He is an active member of the American Society for Training and Development (ASTD) and the Society for Human Resource Management (SHRM).
Managing For Success®, Style Analysis™, and The Success Insights® Wheel are registered trademarks of Target Training International, Ltd.; Internet Delivery Service™ is a trademark of Target Training International, Ltd. All rights reserved.